Testimonials
What people are saying about RPS SureFoot® & Rubber Horse Matting Products.
---
"When dealing with RPS there is no stuffing around, they know their products and I was happy to go with whatever recommendation they made. It was so easy…when I arrived home the new swimming pool ramp surfacing was all done and it looked fantastic! The horses love it because they come out so much easier even when they're tired and it's so much safer too! I'm really happy with the outcome and I wouldn't hesitate recommending RPS to anyone."
Carlee Knight – Horse Trainer – Bairnsdale
---
"It's normally very difficult to get projects up and running, but working with RPS was fantastic. They worked around us and met the time frames we needed to stay to. When you've potentially got about $80 million of thoroughbred racehorses training around here, if one slips and does a tendon it makes it a very expensive mistake. It was costing us about $40,000 per year to sand the tunnel to stop slipping, but now with RPS SureFoot® matting I'm saving that money and more importantly, the riders and horses are safer. I couldn't be happier with the project outcome and have recommended RPS to others."
Simon Hodgson – Tracks & Facility Manager – Cranbourne Training Centre
---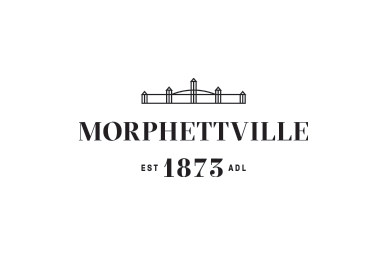 "The Surefoot® matting has a significant difference to other products we have used in the past at our venue. It's ridged "diamond" design provides excellent traction for horses travelling in all directions and in all conditions; however feels very different underfoot.
In an environment where change can often be questioned, this new product is rapidly gaining acceptance by a very discerning group of stakeholders as a result of how well it "wears in" and acknowledgement, or realization over time, that it is indeed providing an improvement to safety in a high-risk environment.
We would go out of our way to recommend these products for similar applications…. we were impressed by the "can-do" attitude and innovative solutions offered in response to concerns raised throughout our investigation…. The proactive approach adopted, was a welcome surprise…  We believe we have the most efficient and cost effective solution available."
Jason Paech – Operations Manager – Morphettville Race Course
---
"After installing the RPS matting the younger horses are now happy to lay down more on the rubber surface because of the comfort. The matting also gives good cushioning and the horses don't slip over which can cause injury. The outcome was as expected and what RPS said they'd do, actually happened! I would use RPS again and recommend them to others."
Graeme Gathercole – Breeder – Graebar Park
---
"Although I knew we needed rubber surfacing in our concerning areas RPS was fantastic at explaining the advantages of their products and recommended the right product for the right application. Since installing the RPS rubber matting, the horses seem to be much more comfortable and don't resist walking over it. When using the loading ramp they are certainly more confident and don't slip which makes loading so much easier. I'm really happy with the new RPS matting, it lives up to expectations."
Mark Mastroianni – CEO – Mileshan Nominees
---
"SureFoot® matting provided an outstanding solution to a horse welfare and work health safety risk when we used it to recommission a steep bitumised path that had become slippery due to wear. With SureFoot® matting both horse and handler can now access the route with confidence."
Dave Gordon – Spokesperson – McEvoy Mitchell Racing
---
"We've used RPS matting for several years and the products complement the overall design of the trailers we produce. The product sells itself and the service is good.  We've have no issues and our clients are happy with the quality of the products we produce. RPS is easy to deal with and we are happy to recommend them – just this week we recommended them to one of our interstate business associates."
Tony Moule – Owner – MCF Specialist Trailers
---
"We chose RPS products because of the quality… RPS is very efficient and provides good customer service… the products look nice and they do the job! We'll continue to use RPS matting moving forward and are more than happy to recommend the product to others."
Sue Sporys – Owner – Transmend Floats, Trucks & Trailers
---
"We contacted several companies about flooring, but we felt they didn't have the product(s) specific to our purpose. After speaking with RPS we knew they understood the purpose of each application and had the solution to suit our stable. RPS was flexible and made it work. They spent a lot of time making it perfect which is exactly what we wanted. During the installation they were flexible and responded to our needs. They also made further recommendations.
Now after several months of use, RPS' surfaces have met our expectations. The complex and wash bay is used every day, and I would absolutely recommend RPS to friends and other people."
McDonald Equestrian
---
"RPS provided me with the Sure Cushion® mat, I was pleasantly surprised how much comfort they gave my horses. It didn't
take long before they started to pay for themselves as we use a lot less bedding and labour was reduced dramatically. I feel comfortable knowing that my horses have secure footing when using the SureFoot® mat in the walker and wash bay.
Overall I am pleased with the products and services RPS have provided and wouldn't hesitate to recommend them and their products to others."
Shane Nichols – Shane Nichols Racing